Nautica perfume is an iconic fragrance that has captured the essence of the brand's nautical-inspired style and design since its launch in 1993. The scent, which was created by renowned perfumer Harry Fremont, is a combination of spicy, aromatic notes blended with subtle floral hints. It captures the spirit of adventure and exploration that Nautica stands for and is a favorite among both men and women.
Origins: Nautica Perfume has launched over 25 years ago as part of the larger Nautica brand, which has been creating timeless apparel since 1983. Inspired by the beauty of nature and lifestyle on the water, the perfume captures the very essence of freedom associated with sea sailing adventures. With its unique blend of spices and floral notes, it has become one of the most distinct fragrances in the market.
Scent: Nautica Perfume is a refreshing blend of citrus top notes like bergamot, tangerine, and lemon, middle notes consisting of rosewood, juniper, and sea breeze accord, along with base notes containing fir balsam, ambergris, and musk. The scent brings to mind the ocean breeze on a warm day by the shore. It is not overly sweet or overpowering; rather, it has a subtle yet distinct smell that lingers for hours.
How to wear Nautica perfume for the best results?
Nautica Perfume works best when applied to pulse points such as wrists, neck, and behind the ears. Applying it directly on clothes can also make the scent last longer. For this reason, it is recommended that you wait for about 10 minutes after application before getting dressed so that your clothing does not absorb too much of the fragrance. It is also a good idea to layer with other complementary scents from Nautica like their body mists or colognes to create your own unique scent.
Top 5 Nautica fragrance:
Nautica Voyage: This fragrance is perfect for everyday wear and has a light, aquatic scent with notes of apple, lotus, and cedarwood.
Nautica Classic: A classic blend of citrus and spices, this scent contains bergamot, rosemary, and patchouli that create an unforgettable aroma.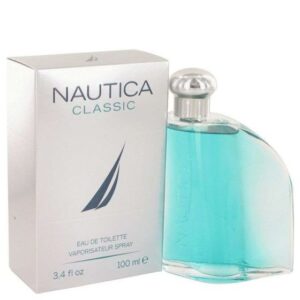 Nautica Life: With its strong woody base and hints of lavender, jasmine, and sandalwood; this fragrance is ideal for special occasions.
Nautica Blue: An invigorating combination of juniper berries, sea spray accord and musk; this fragrance creates a unique sensory experience.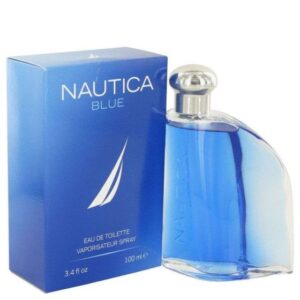 Nautica Escape: Perfect for summer days, this scent is light and fresh with notes of pineapple, white peach and iris.
Conclusion:
Nautica Perfume has become a staple in the fragrance industry thanks to its unique blend of spices, floral notes and subtle hints of ocean breeze. Its iconic style and design have captured the spirit of adventure associated with sailing on the open sea and has been a favorite among both men and women for over 25 years. Whether you are looking for an everyday scent or something special for occasions like weddings or parties; Nautica Perfume offers a range of fragrances that will leave you feeling invigorated and refreshed all day long.
Awesomeperfumes.com has all the Nautica perfumes you need to add an air of sophistication to any look. Browse our online store today and find your perfect scent!