Winter is perhaps the perfect time to wear warm, cozy, and just exquisite fragrances. Winter leaves you feeling warm, cozy, and nostalgic in the way only a great fragrance can.
Winter fragrance isn't necessarily a holiday fragrance, although some people do overlap them. The holidays smell like crackling fireplaces and fresh cookies.
A winter perfume can smell like that, sure, but it's more about the darker, mysterious vibe of the cool. And we don't need to tell you that winter extends long past the holidays, so your go-to seasonal fragrance should work for you till the first days of spring.
No matter if you prefer woody notes or smokey notes, or sweeter winter florals, winter perfumes available at Awesome Perfumes aren't just limited to your basic winter aroma. At Awesome Perfumes, we also think there's something to be said for changing up your signature scent to mark the turn of the season.
If you're into perfume, you'll agree that you should change your scent with seasons. Fruity and floral notes for spring and summer are a great choice. When it gets to autumn and winter, go for something warm and mysterious.
Winter fragrances, on the other hand, should be warm and sensual. They should pack a long-wearing punch that lingers on your favorite sweater. Today, we'll discuss the 13 best winter perfumes that will make you cozy on cold winter days.
Whether you prefer the cooler version of a floral favorite or end up going with a just-out-of-the-oven gourmand scent, these are the 13 best new fragrances to wear for winter 2021.
As we start embracing the run-up to winter & Christmas, what better time than now to pick out the top winter perfumes?
So, let's get started!
13 Winter Perfumes to wear in 2021
1.Velvet Orchid Eau De Parfum by Tom Ford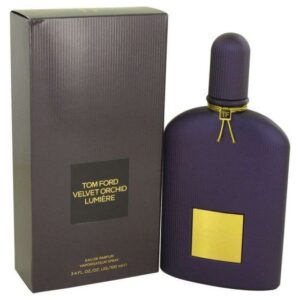 This winter season, treat yourself to Velvet Orchid from Tom Ford's Signature collection. In this fragrance, Tom Ford has fused oriental and floral fragrance evoking true luxury along with mandarin orange with honey, bergamot, and rum to warm the senses before sweet and floral notes take cover. A spritz here and a spritz there, you'll immediately become the best-smelling girl in the room.
2.Alien Eau De Parfum Spray by Mugler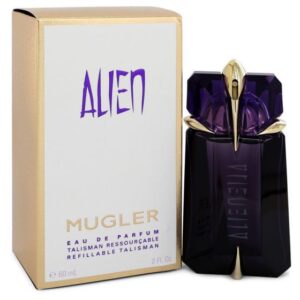 If Mugler is missing from your fragrance collection, now is the time to expand your collection. Alien by Mugler is the perfect winter fragrance as it blends samba jasmine with cashmere wood and white amber. It further soaks these senses with an intoxicating and mysterious aroma.
3.Decadence Eau De Parfum by Marc Jacobs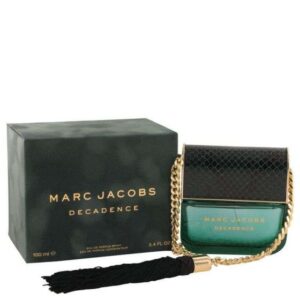 Decadence Eau De Parfum by Marc Jacobs is a velvety and woody aroma that oozes sophistication & sensuality. If the bottle isn't enough to win you over, maybe its heady, provocative aromas will because it artfully combines succulent Italian plum with vetiver and warm papyrus woods.
4.Black Opium Eau De Parfum Spray by Yves Saint Laurent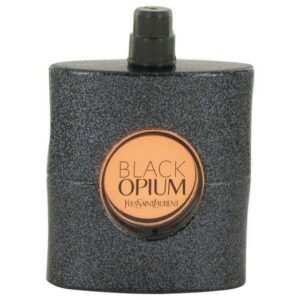 If you've never had the pleasure of wearing YSL Black Opium, now is your chance. When it comes to warm and deep winter fragrances, this fragrance stands out. It's a sensual scent that bursts with passion and energy and perfectly balances vanilla and black coffee, creating a sweet yet extremely seductive fragrance.
5.Allure Eau De Parfum Spray by CHANEL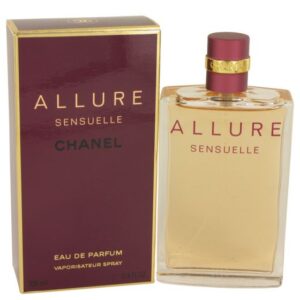 Nothing quite welcomes the new season like Allure Eau De Parfum Spray by Chanel. Since its launch in 1921, this mesmerizing fragrance has been synonymous with elegance & femininity. Accompanied with mandarin and vanilla and boasting a floral bouquet, this timeless classic is incredibly sensuous and compelling.
6. Good Girl Eau De Parfum by Carolina Herrera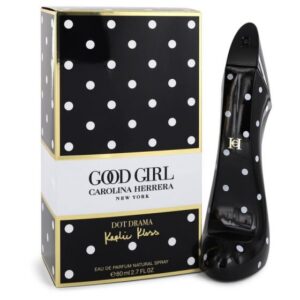 Carolina Herrera has combined perfume with shoes, and you cannot miss it – look at the epic high heel bottle. This perfume smells just as good as it seems. It combines notes of lemon, bergamot, and almond with jasmine, iris, and tuberose. Thanks to vanilla, sandalwood, coffee, and tonka bean blend, that all-important winter aroma that you're looking for comes through.
7. London Pomegranate Noir Cologne by Jo Malone
It can't get any wintrier than Jo Malone's Pomegranate Noir cologne. An all-time classic, the Pomegranate Noir combines notes of pomegranate with the juices of red fruits. This fragrance utilizes the spice of Casablanca lily while evoking the smoky aroma of guaiac wood as well.
8.Lady Million Eau De Parfum Spray by Paco Rabanne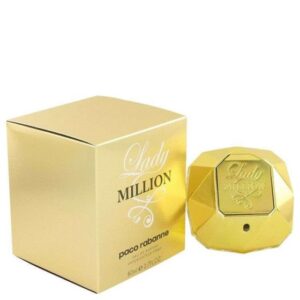 Lady Million by Paco Rabanne should be a part of every winter fragrance collection. As a matter of fact, this all-time classic is a must-have no matter the season. An aromatic combination of patchouli honey, orange blossom, juicy raspberry, and neroli and create the warm & luxurious aroma that we all know & love too well.
9.HYPNOTIC POISON Eau De Parfum by DIOR

Thanks to its cocktail of jasmine, orange blossom, tonka, and vanilla bean, hypnotizingly mesmerizing Hypnotic Poison by Dior is a rich, sensual, and intensely aromatic fragrance. This fragrance is one for the ladies that love a sweet and sumptuous scent and is a favorite amongst Awesome Perfume buyers! Your skin is laced with a strong & irresistible feminine fragrance whenever you spray it, so get one now.
10. Bonbon Eau De Parfum by VIKTOR & ROLF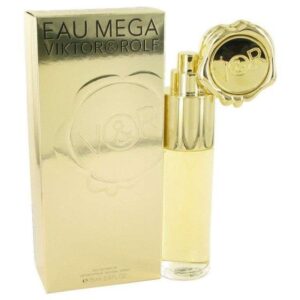 Viktor & Rolf knew what they were doing when they created Bonbon. Since the fruity-floral gourmand fragrance launched in 2014, it has been a fan favorite. The Bonbon serves up a caramel heart wrapped in fruity and woody aromas, making it a must-have for your winter wardrobe.
11. La Nuit Trésor Eau De Toilette by Lancôme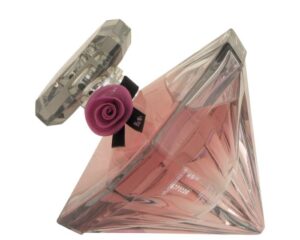 If winter had fragrance notes, it would consist of vanilla, patchouli, and wild blackberry, which makes up Lancôme La Nuit Tresor. This divine aroma fuses warm citrus with white florals. Hence it creates a fragrance that envelops your body in a passionate, rich, and exquisite scent.
12. Crystal Noir Eau De Toilette Spray by Versace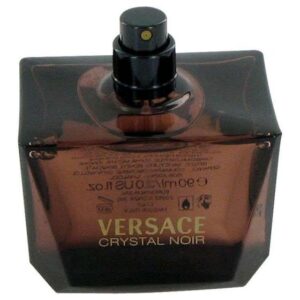 Delightfully oriental yet Ultra-feminine, the Crystal Noir Eau de toilette by Versace combines amber and orange flower with ginger, musk, and pepper to create a warm and riveting aroma. It's an ideal scent for those who need a signature fragrance that goes hand in hand with the season's mood.
13. Maison Francis Kurkdjian Oud Satin Mood Eau De Parfum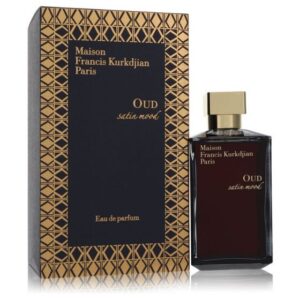 If you're looking to invest in a perfume that'll last many winters, allow us to introduce the Maison Francis Kurkdjian. Apart from serving up unique and intoxicating scents, this perfume is loved for its potent, long-lasting aromas (seriously, one spritz, and you're good to go). Oud Satin Mood is the warm, elegant, and sophisticated take on the sought-after oud fragrance.
How to choose a perfume for winter?
People tend to choose their perfumes according to their mood, outfits, and environment. But many of us select our perfumes according to the season. Here are some tips for choosing your favorite winter fragrance for cold and dark winter days! Let's see what Awesome perfume experts have to say:
1. Pick an Eau de Parfum
People typically prefer an Eau de Parfum (EDP) in winter rather than your regular Eau de Toilette or Eau de Cologne. EDPs can have a higher perfume concentration, and they will be more tenacious and have more intensity which is perfect to face cold weather.
2. Choose a warm & comforting scent
Just like you like wearing comforting clothes in winter with oversized sweaters, coats, hats, scarves, and cashmere-everything, you'll want a perfume that creates that same warm and fuzzy feeling. Find yourself a cozy scent that envelopes you like a cocoon that protects you against these tougher, colder days.
3. Go for a spicy, woody, or sensual perfume
As these fragrance families have stronger base notes, the fragrance will be fixed and last over time. That's why these winter fragrances have an excellent hold on clothing, like on sweaters or scarves. Look for ingredients such as patchouli, leather notes, sandalwood, benzoin, tonka bean, honey, and other kinds of spices like cardamom and cinnamon.
Now you know how to choose a winter perfume and smell brilliantly throughout the upcoming winter. Buy these perfumes and more from Awesome Perfumes before the winter starts, and get in touch with us if you need any help.