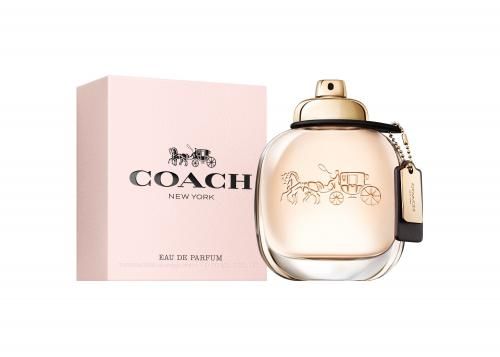 In the summer, the rules for wearing perfume are a little different. For example, you may want to stick to lighter scents and reapply occasionally to keep the scent during the hottest part of the day. Not all fragrances are suited to spending a day at the beach, which is why we have compiled a list of 4 of our top favorites here. At Awesome Perfumes, we also have a variety of other name brand perfumes you can use all summer long.

Stick to Lighter Scents
Scent can be intensified by heat, which is why it's a good idea to stick to citrus, floral, or fruity notes with your summer perfume. Some heavy floral blends that include patchouli, vanilla, or other sweet aromas can be very intense for a hot summer day and may not be the best choice. Generally, you should be able to use any perfume that reminds you of summer, whether that's berries, flowers, or green grass.
How to Apply at the Beach
When it's hot outside, the fragrance of your favorite perfume can quickly evaporate. Therefore, it may be necessary to reapply the scent throughout the day. A water-based formula may last longer than an alcohol-based perfume, but neither can last through endless hours of sunbathing. We recommend taking your favorite fragrance with you and reapply as needed.
4 Perfumes to Take to the Beach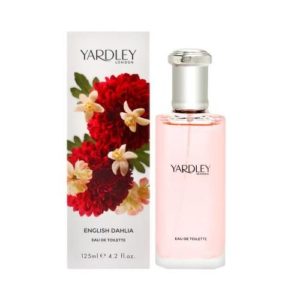 Coach By Coach for Women
This perfume is predominantly sweet and fruity with a musky undertone. The fragrance was re-released in September 2017. The scent complements a free-spirited attitude and is perfect for the modern woman. At Awesome Perfumes, this scent is available in a 3-ounce bottle, which includes the signature design of a horse-drawn carriage.
The most notable scents in this perfume are raspberry leaf, Turkish rose, and pear. This fruity, floral scent is light enough to be worn anywhere you go. The sandalwood that made this fragrance popular is included in the base notes. Coach by Coach for Women was created by Juliette Karagueuzoglou and Anne Flipo.

Yardley English Dahlia By Yardley for Women
With this scent, you only have to look at the packaging to see that it's perfect for summer. When the flowers are blooming and the sun is shining, Yardley English Dahlia adds the fresh notes that stay with you for a warm summer day without being too intrusive. The fragrance includes a patchouli and musk base, but the green, citrusy, and apple top notes stand out much more.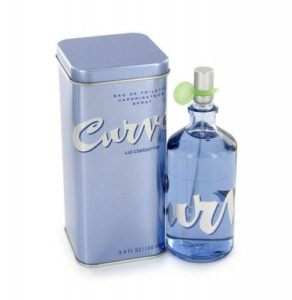 Along with green top notes, you'll notice citrus and apple first, followed by peony, rose, and dahlia. This scent can be reapplied throughout the day without seeming obtrusive. This Eau de Toilette is available in a 4.2 ounce bottle for a significant discount at Awesome Perfumes.

Curve by Curve for Women
This mostly floral and citrusy scent is perfect for summertime. In 1996, it was launched for the first time under the Liz Claiborne brand. The fragrance is versatile and can be worn at the office and accompany to a stylish date at night.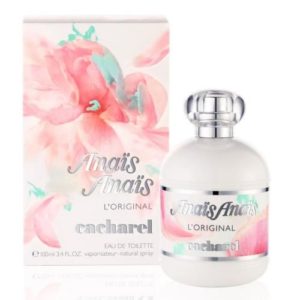 Top notes include orange, citrus, blackberry, peach, apricot, and grapefruit. The middle notes are purely floral scents including pink peony, yellow freesia, and magnolia. The base notes also include a few floral scents, such as iris and violet. Curve by Curve for Woman could be described as "summer in a bottle", although this scent can be enjoyed in the colder seasons as well. You can definitely count on it to sweeten your day.

Anais Anais By Cacharel for Women
If you're looking for a floral fragrance that has fewer fruity notes, Anais Anais By Cacharel for Women could be the right one for you. This perfume is made with lily, jasmine, rose, and lily of the valley. The notes also include honeysuckle and hyacinth using a base of amber and moss. The fragrance was original launched in 1978 but revised in 2014 with a new edition. It's no wonder that its fresh and pure scent remains popular. When you go to the beach, you can take a bottle of this Eau de Toilette with you and apply it as needed. The scent is fresh yet unobtrusive and not too sweet.
At Awesome Perfumes, you can find the right fragrance for your summer adventures without paying full price for name brand perfumes and colognes. We carry a variety of fragrances, which you can order conveniently online. Take some time and browse our extensive inventory of discount perfumes and pick your favorites for the summer.