Introduction:
Are you looking for the best deals on discount perfumes? Shopping for perfume can be a tricky endeavor, as prices vary greatly between stores and online shops. This article will provide 10 advice on how to find the best discounts on your favorite fragrances.
Shop Around:
The best way to save money on discount perfumes is to shop around. Compare prices between different stores, both online and offline, to make sure you are getting the best deal possible. You may also want to consider shopping at outlet stores or department stores that offer discounts on certain brands of fragrance. Be sure to look for coupons and special offers available both in-store and online as well.
Don't Skimp on Quality:
While it is important to find a great deal, make sure you don't sacrifice quality for price. Some of the most heavily discounted perfumes may not have the same lasting power or smell as higher-end fragrances. Do some research ahead of time and read reviews from other shoppers to make sure you are getting a quality product at a good price.
Look for Samples: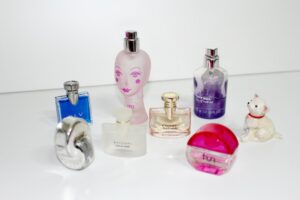 Many stores offer samples of certain brands of discount perfume so that you can try before you buy. Sampling is especially helpful when shopping online, as it gives you an idea of how the fragrance will smell without having to commit to buying a full bottle until you know for sure if it's right for you.
Check for Refills:
Another great way to save money on discount fragrances is to look for refills instead of buying a brand new bottle every time. Many high-end perfumes offer refillable containers, allowing you to purchase only the scent at a more affordable price. This can be especially helpful if you have found a scent that you love and want to stick with it.
Read Reviews:
Be sure to read reviews from other customers before making any purchases online or in store. Customers often leave detailed accounts of their experiences with certain brands, including how long the fragrance lasts or how strong the smell is. Reading these reviews can help ensure that you are getting the right product for your needs.
Buy in Bulk: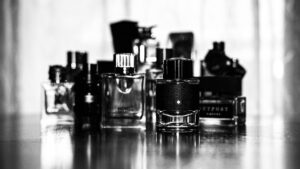 If you know what type of discount perfume you are looking for, consider buying in bulk from a wholesale store or online retailer. This can save you money on the overall cost and ensure that you always have enough to last a while.
Look for Gift Sets:
Many stores offer gift sets of popular fragrances at discounted prices, especially during the holiday season. These sets often include additional items like lotions or body wash which make them even more affordable than purchasing individual products separately.
Shop Around Holidays:
Keep an eye out for sales around holidays as well as major shopping events like Black Friday and Cyber Monday – these are times when stores are more likely to offer great deals on discount perfumes and other fragrances.
Sign Up for Emails & Alerts:
Many stores, both in-store and online, will send special offers directly to customers through email newsletters or text messages. Make sure you sign up for these services if they are available so that you can take advantage of any exclusive discounts or promotions they may be offering.
Follow Brands on Social Media:
Finally, make sure to follow your favorite brands of perfume on social media sites like Facebook, Twitter, and Instagram. Many companies release special discounts exclusively to their followers that can't be found anywhere else, so it pays to stay connected with them.
By following these tips and doing some research ahead of time, you can find the perfect discount perfume for you at a great price. From outlet stores to gift sets and beyond, there are plenty of ways to save money on fragrances without having to sacrifice quality. Happy shopping!