Introduction:
Shopping for the perfect gift for your special someone can be a challenge. If you're looking for something unique, why not give her a one-of-a-kind fragrance? Whether she's looking for something classic or more modern, there are plenty of options out there that will make her smile and feel extra special when she spritzes it on. Here are 10 tips to help you find the perfect scent for your lady love.
Consider Her Favorite Scents: Does she usually go for light florals or something with deeper musks and woodsy notes? Knowing what kind of fragrance notes she likes is key so that you can narrow down the options right away. You could also try asking around at beauty counters for more specific suggestions.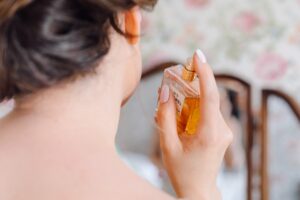 Buy From a Trusted Brand: When it comes to fragrances, you want to make sure you're buying from a reliable brand that has high-quality ingredients and won't irritate her skin.
Get Something Unique: Is there a scent she doesn't already have? If the answer is yes, then get her something special that she can't find anywhere else – like an exclusive handmade fragrance created just for her!
Consider Her Lifestyle: Think about what kind of activities your lady love enjoys most – whether it's spa days or going out on the town – and choose a scent that will fit with her lifestyle. A light floral may be perfect for a relaxing day, while a heavier scent may be better if she loves to go out and party.
Make It Personal: If you want to make it extra special, why not customize the bottle with her name or initials? It will definitely show her how much thought you put into the gift!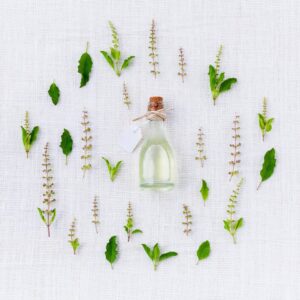 Set Your Budget: Fragrances can range from affordable options to higher-end designer brands, so set your budget beforehand to narrow down your choices.
Take Advantage of Samples: Most beauty counters offer samples so that you can try out different scents before making a purchase. This is a great way to get an idea of what kind of fragrance would be best for her without having to buy the full size.
Keep It Simple: Try to stick with one or two notes when picking a fragrance – too many can be overwhelming and make it difficult for her to appreciate the scent.
Test Out Different Brands: Don't limit yourself to just one brand – try out different ones until you find the perfect scent!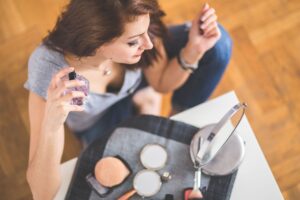 Pay Attention To Lasting Power: Make sure you pick a fragrance that will last all day, so she won't have to worry about having to reapply it every few hours.
By following these tips, you should be able to find the perfect fragrance for your special someone that will show her how much you care about her and make her feel extra special!
Awesomperfumes.com offers a unique selection of handmade fragrances created with the highest quality ingredients, so you can easily find something special for your lady love. With their customizable options and top-notch customer service, you're sure to find a scent that will make her feel truly loved.
So don't hesitate – browse our selection today and surprise her with a thoughtful gift she won't soon forget!
Happy shopping!