Since the commencement of documented history, humans have tried to mask or enhance their own odor by applying perfume, which emulates nature's pleasant smells. Several natural & man-made elements have been practiced to apply these perfumes to the skin & clothing, to put in cleansers & cosmetics, or to scent the atmosphere.
It's no wonder if we say that fragrance revives one's life & stimulates love. Romance appears to be wiped up & you start feeling vague if there is no trace of a sweet aroma to nurture the intimacy between you & your partner.
Note:- Because of differences in body chemistry, temperature, & body odors, no perfume will smell exactly the same on any two people.
Unquestionably, you, me & everyone relish sweet-smelling perfumes. Here in this article, we are going to dive deep into the term Perfume & gain a bit extra about the word.
WHAT DOES THE WORD PERFUME MEAN?
The term comes from the Latin words per fuhum (through smoke). the most potent of these concentrations, consisting of 15-40% (but normally within the 15-20% range) of perfume oils. These essential oils are what give the fragrance its actual scent, with the rest of the ingredients working to disperse and lock-in the scent on your skin. Think of it as proof of alcohol. It lasts for 24 hours.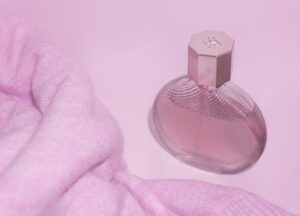 These strong scents can sometimes give surge to a misleading array of top notes when applied initially. With a dry-down phase that lasts up to 7 hours, the final scent is considerably affected by your body chemistry, which in return can fluctuate dramatically over the course of an evening, depending on your body activities.
During this time, your body chemistry can vary uniquely, so the final phase of the scent typically does as well. This highlights the significance of asking honest friends for their beliefs & opinions as you seek the best perfume to make the fancied statement.
Keep this in mind & pay attention to the way your scent changes throughout the day to ensure you like the scent as much at the end of the day as you did at the beginning.
WRAPPING UP PERFUMES!
If you would like to explore some of the different perfumes available with Awesome Perfumes today, you can shop for discount perfumes & colognes online.
Some classic favorites include Gucci Memoire D'une Odeur perfume & Swiss Arabian Noora Onyx perfume.
You will get expensive luxury brand perfumes & colognes at discounts when you shop on Awesome Perfumes storefront online. Get your world-class perfumes for women & men at cheap prices. Get up to 70 percent off on the top-notch products.